Today is the last day of 2008. In less than 10 hours, we will bid good bye to 2008 and welcome 2009 into our life. 2008 will be forever a history and 2009 will become our present. Since it becomes a custom that I wrote for
2007
, this year, I'm going to write on 2008.
1. Went to
Thailand
:- Bangkok and Pattaya (my 2nd country outside M'sia after getting my passport). There I had my first Tiger Show and Lady Boy's show, in order word, Ah gua's show.
2. Join Toastmasters, with the initial purpose of improving my English. Completed my CC4 up to now.

3. Finally have a Camera Sony DSC-T300, and proudly called it my own.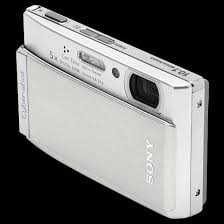 4. Resume my SAA status.
5. Although I am borned and raised in Kuching, I never really go to Lundu and Sematan (
Part 1
&
Part 2
). This year, I finally went there and enjoy myself.
6. Visit MV Doulos before she retired.
7. Went to
KL
for the sole purposes of shopping spree and eat till fat fat.
8. Went to Bako for jungle trekking. Being attacked by Monkeys while staying overnight there. (Part
1
,
2
and
3
)
9. Read a lot of books.
Harry Potter and the half-blood prince

Harry Potter and the Deathly Hallows

Northern Lights Series, 3 books in total. (The movie is called "The Golden Compass"):

Nothern Lights

,

The Subtle Knife

,

The Amber spyglass



Twilight Series (Only Book#1 at the moment)
PS I love you

A thousand splendid suns
The memory keeper's daughter
DaVinci's Code
Investing for Dummies
Stephen King Insomnia

The books I enjoy reading the most is the Northern Lights series by Philip Pullman.
10. Broke my record of not shopping for
1 month
. Damn!!